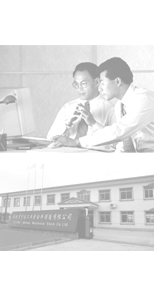 M-Seals has been designing and manufacturing mechanical seals for various industries since 1985. By providing premium quality, reliable technology, best price and prompt delivery, M-Seals today is supplying products to customers at over twenty countries in Europe, North America, East Asia and South America.
M-Seals supplies a broad range of component seals and cartridge seals equivalent to brand products. In addition, M-Seals also manufactures seal face materials including alumina ceramics, carbon graphites, silicon carbides, silicon nitrides, tungsten carbides and various filled PTFE. Our new facility, located at Fenghua, Zhejiang Province, China, provides high manufacturing capacity and full test platforms.

What does M-Seals have to offer?
• broad range of mechanical seals;
• wide variety of seal face materials;
• custom made parts and seal
assemblies to your specifications;
• high quality finish ceramic and carbide shaft sleeves and bearings;
• seal failure analysis service;
• face material test and identification;
• high volume metal and plastic
components manufacturing.